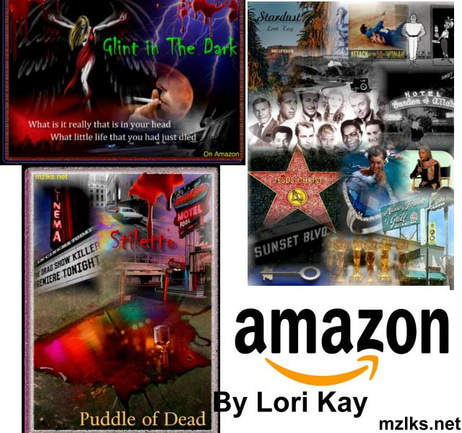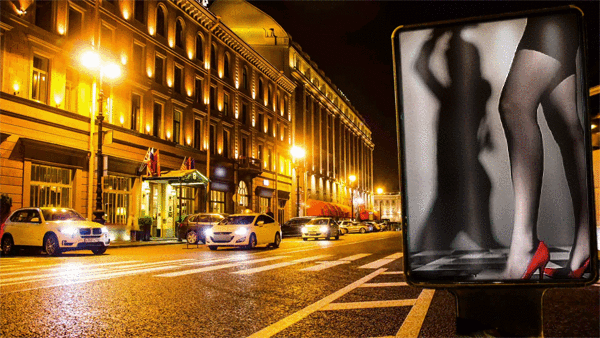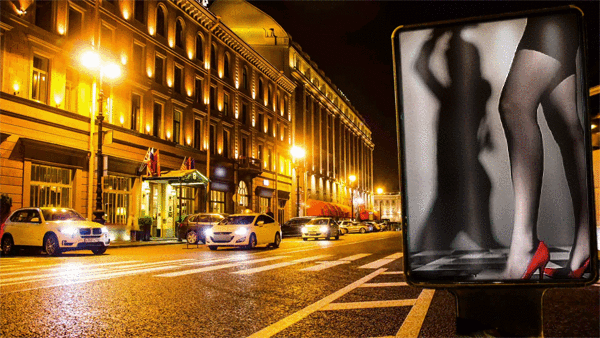 A powerful procedural murder mystery, Author Lori Kay spins an ode to the best in genre conventions with her new novel Stiletto. Morally dark and socially conscious, her characters are uniformly well-suited to their roles, their personas are filled with colour and nuance in equal measure. With so many undemanding and creatively bankrupt novels filling electronic shelves, it proves a refreshingly original read. At nearly 500 pages Kay shamelessly includes tried and tested tropes to give her narrative an iconic feel and it works well given the structure of her plot. She doesn't explain everything to the reader, but leads them through multiple plot threads to a clear cut denouement. With many books in this genre too many loose threads create more of a vague puzzle than a mystery, but Kay maintains a notable balance between mystery and intrigue throughout. Visually and thematically strong, if it was a film you could imagine a roaming camera, slow motion action and POV angles, that's how well Kay ensnares the imagination.
An excellent novel that proves a fine example of best in genre, Stiletto certainly deserves your attention. A must add to your reading list, it is recommended without hesitation.




2015 Book of the Year Nominee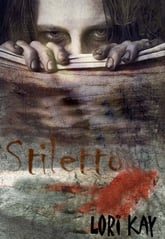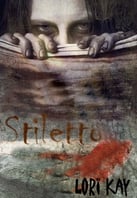 Posted by Sara C. in MA on March 10, 2016

Fabulous book, go get this on Amazon asap. Any doll fan will love the tongue in cheek convention & doll references. Also it had a modern film noir feel which I loved, and Lori's use of phrasing / wording / puns is great & very unique. Highly recommend for any fashion doll collector & crime novel fan.


J B~ Pasadena, CA ·

I finished stiletto by Lori Kay now on to Glint In The Dark and waiting for Stardust to be on book shelves . I haven't enjoyed a book so much since I read the Agatha Christie Murders Series yes all of them . Lori Kay is the next Author that should be immortalized on the silver screen and television . If you love exciting mysteries and books you can't or won't put down , then Lori Kay is the Author for you
July 11, 2015, Book Club Reviews
I was completely blown away by this book. It took me close to eight hours to finish this, but I just couldn't put it down. The characters are well-constructed. A highly exciting, fast paced thriller. The intrigue, unpredictable twists, and a misunderstood villain, make this an exciting novel. I recommend this book to readers who love dark, gritty crime thrillers, with a complicated psychological element. I rate it 4 out of 4 Stars!
I've collected dolls both as a child and as an adult. You'd think the worst you'd face would be having another child snatch your doll….
Oh no, Detective Hamilton Riggs had no idea what he was getting himself into….The world of doll collecting is as diverse as the number of dolls available to collect from the dainty to the dark and haunting. Children of all ages collect dolls and the play can get rough.
Lori Kay's mixed her experiences as a collector with her background in law enforcement to create a rip-roaring tale of murder and mayhem among the vinyl vixens. If you're not a doll collector, you're going to see quite an unusual world. If you are, you're probably going to encounter some folks you've met at clubs and doll shops.
"Stilletto" is a fast-paced and compelling read. Well done. I hope there is a sequel for Mr. Riggs.
A. Kyle October 10, 2015 5 of 5 stars!

I was at times disturbed, surprised and very much impressed while reading this. No matter what the synopsis wrote, you would not be fully prepared for reading this story. This was a suspenseful thriller with a twist. Actually, a lot of the storyline had a twisted, almost sick sense of jealousy and evil intent in it. It was dark and very engrossing. Doll collecting and toy fairs were not topics I was familiar with at all. These created a mysterious world of misfits that was intriguing. Fans of mystery, suspense and thrillers, especially those who appreciate a darker background, would be sure to love this story.
5.0 out of 5 stars
Fans of dark mystery, suspense and thrillers would love this story!, August 31, 2015
By Ultimate Book Lover - Stiletto (Kindle Edition)

A 'Fairy'tale worth reading, Any review you read for Stiletto isn't going to cut it! Get it. Read it. Love it. This story grabbed me, took me in & took me for one hell of a ride! I'll begin by saying the character development was incredible! I'm not one who likes a murder mystery to go too quick & realistically they don't. As each character was introduced throughout the book the author wrote it in such a way that there were verbal windows that allowed you to see what they saw or feel what they felt, whether it was small details right in front of you or details hidden between the lines that later give you an "ah ha" moment from your own life. Each character gives a new perspective to family, to crime, to work, to love, to self and most importantly to life which IS stranger than fiction. The author has a way of telling the story as if you too were there, all of my emotions were on alert during Stiletto. The author has captured something very powerful with this book, taking a message full steam ahead in many areas that most wouldn't tread. It's heart warming, thought provoking, relatable, exciting, thrilling & very memorable. It is a crazy ride & one that is very practical, believe it or not. Both hands way up! 10 stars! Cannot wait for more!
Aug 4, 2015 Alexandria
5 Stars Very clever July 7, 2015
When I started reading Stiletto I wondered how you could write a full length novel about murder and doll collectors, now I know. Stiletto is a very clever and engaging story about murder and obsession but above all it's very original. The characters are interesting and multi-dimensional which makes them particularly easy to visualise when reading. The plot is very well thought through and doesn't leave the reader with any unresolved threads. Overall I was very impressed and hope there will be another release from Lori Kay in the near future. Avid Reader-Amazon.com

I started this book last night and have right beside me as I type this as I MUST FINISH IT! I admit I am not the avid reader and tho I do not have a way with words I can honestly say this book/story is SO MUCH FUN, I know anyone that has been to a doll Convention will get a kick out of this book and maybe have to laugh at oneself just a bit.. BUT The story so far is great and the characters so far are extremely developed and fresh ... I am just loving this book J@oregon

After reading several chapters I seriously thought I had watched a mini series! Riggs and Kassi are my sequin hunting Batman and Robin! When it was done I felt like I actually knew them and that was almost as frightening as the killer. U@DC

This book hits all the bases from light-hearted fun to dark and twisted psychological thriller. The characters are complex and well drawn. The author understands the ins and outs of police work. On the flip side any avid collector (especially of dolls) will appreciate the authors' insight into the collecting world. A @AZ

If a good book is one you want to keep reading, then you wrote a good book! G@WY
There is nothing harder than having to see your own faults - wow! As a collector this was almost a 12 step program to look at my life. That being said and my ego aside, the story was incredible, a ride from horror to closet to stage and back. I only wish there WAS a doll convention like this...minus the death of course. F@CA

I was on the edge of my seat from page one. I judge an author by their ability to keep my attention and this one does just that! I rank Lori Kay with my other favorites like S. M. Sterling, Diana Gabaldon and Jean Auel. I can't wait to see her next book! P@CT

Hashtag #WTF! I will never look at a doll the same way LOL. Seriously, the characters were so real and yes, I felt sorry for the killer at the end. It is tragic when life pushes someone into a prejudged box, but it happens all the time. This was a read that needed a colorful flag at the end to mark surrender in emotion. V@Miami

Didn't see THAT coming! Steven King may have a clown, but this book has IT! Please tell me there is a sequel coming! A@Orange County
Starting at a doll convention not my thing, but hysterical characters kept me reading from Sunset Blvd through a drag show celebration. If anyone says the kitchen sink isn't in here they haven't read it - Cowboys, DNA, government testing and tiny titty bras OMG. Loved it all C @ NYC
Stiletto is a thriller ... above the average crime drama. Lori Kay has a distinctive writing voice which shows passion and personality whilst maintaining objectivity, taking care to present complex information in a clear, and visual, manner. It is easy to follow what is going on, yet this never feels like a light read, and I was impressed by the balance Kay has struck. I found this book to be dark, but not gratuitous, and it was interesting for a multitude of reasons beyond the main plot thread. Kay really knows how to make her characters come alive on the page, and she understand which information to share with the reader and which to leave to our imaginations. Stiletto provides a unique and compelling take on the serial killer sub-genre which makes it stand out in a crowded market. Book Fanatic
I am a television watcher and not a book reader. However, this plot seemed like CSI so I gave you a try and crap - when it ended and was turned off I was so frustrated! You started with Dragnet and then REALLY bring it up! lmao!!!! it evolved into Castle with Criminal Minds, CSI and RuPaul's Drag Race among others. If more books were like this paper ride I'd buy a ticket! I emailed your site so you can tell me when the next book comes out - I AM WAITING! J@MN
I knew people could be be compulsive in collecting but had no idea! After reading this I went on Google and found out you researched your S**t! Amazing what people buy and then the killer and drag queens! This was a learning, loving and life changing read, I will never look at a doll without thinking of your story.E@NC
There are a lot of cops laughing, glad they never got a case like this. I recently saw a show on cable about men who wear rubber suits to be dolls and was afraid that was the story. Thankfully you stayed as normal as possible. It was still weird but really enjoyable, and I felt myself playing both the cop and the killer, which was a lot of fun. If you come to the Tattered Cover you can sign mine.C @CO